Laegaard Holding smba is a consultancy company with a high degree of sustainability responsibility.
We support the United Nation's 17 Sustainable Development Goals (SDG) https://www.globalgoals.org
We work with selected partners in order to make a footprint on SDG wherever relevant for our business.

In order to reach the Zero Carbon goals by 2030/50 we have planted 200 trees in year 2020 with Ecotree, Denmark https://ecotree.green/en/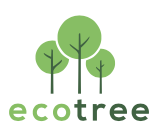 We do also support Forest of the Word; https://www.forestsoftheworld.org and Carbon Cap (Gambia) Ltd. Carbon Cap (Gambia) preserves the rainforest from logging and support local developments.
In our business operation we will do our utmost to comply with the 17 SDG wherever possible and relevant.
Additionally, we support a local community in The Gambia in protection their forest land.