Laegaard Holding smba is a consultancy company with a high degree of sustainability responsibility.
We support the United Nation's 17 Sustainable Development Goals (SDG) https://www.globalgoals.org
We work with selected partners in order to make a footprint on SDG wherever relevant for our business.

In order to reach the Zero Carbon goals by 2030/50 we have planted 200 trees in year 2020 with Ecotree, Denmark https://ecotree.green/en/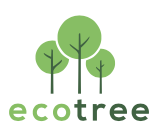 We do also support Forest of the Word; https://www.forestsoftheworld.org
In our business operation we will do our utmost to comply with the 17 SDG wherever possible and relevant.